"Factory Glue" for critical thinkers. Notice we didn't say, programmers?
eForms a Plantwide Paper on Glass Application
At DSI, we have developed a new type of Plantwide Application for Corporations and Small Businesses alike. A 'Forms and Element Database' System for your company's Intranet that production and automation managers can use to fetch data from the factory floor or other business systems to make timely, more productive decisions. All of this and you maintain a paperless digital ledger on a vertical web framework with an immutable, non-changeable audit trail that allows you to look into the past of your production activities.
Integrating Enterprise Applications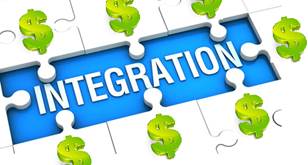 Most businesses today operate with several Enterprise "Anchors" such as SAP, Maximo, OSIsoft PI, Emerson DeltaV, and ABB Industrial IT. Corporations spend countless dollars having custom applications developed to get information between these systems. Sometimes integration means getting 'Paper on Glass' for logbooks, SOPs or work instructions. There are so many things to consider when 'integrating' enterprise applications:
Database Design ($$$)
Qualified Internal and External Resources ($$$)
Infrastructure ($$$)
Scalability
Rollout
Support
And last but not least, budget – never enough of this, $$$$)
eForms – DSI's Plantwide Web Logbook, Forms, and Work Instruction Platform to the Rescue
Out of the box, without any programming or configuration, your employees can immediately start logging events that they would traditionally do with paper documents and forms
Paper Logbooks, Work Instructions, and Forms eliminated.
An immutable, non-changeable, record of activities that is entirely searchable. Nice!
No long-term paper storage
ElementDB – the Secret Sauce to eForms
Figure 1. Add Element
The only database you'll ever need. No need for custom SQL Databases anymore. The eForms system comes with a starter element that activities and events associated with to form a log. However, the system allows anyone to create Elements that match your business quickly. Create elements that represent the following:
Equipment
Plant Areas
Processes
Plant Hierarchy
Assign Properties to your element types, and you have a logical representation of your plant. You are now free to develop forms within the EPL System to view and record information from your plant. Notice to this point that no coding is required to organize your plant setup and the recording of data. You just create these 'elements' and the system logs information against them.
FormsDB – Your window to your world!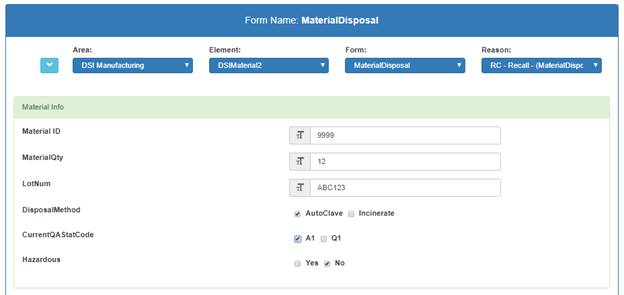 Figure 2. Sample Data Entry Form
Once you have your plant setup with your elements, merely create forms within the web-based form builder and push them out to your operations personnel. Your dependency on external IT resources to provide information gathering and viewing tools can now start to come to an end. Control and flexibility are immediately back in-house. Your internal IT or Automation group can roll out eForms for all your SOPs, Forms, Logbooks, Work Instructions, etc. without any outside help! If you can search the web, you can create forms for your plant's information gathering needs.
Are you ready to eliminate your external IT budgets?