eForms Exceptionalism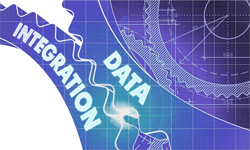 Part of what makes eForms exceptional is that it can integrate into many systems and platforms. It can interface with Internet of Things (IoT) enable devices, Distributed Control Systems (DCS), and other computerized network systems to help discover new insights to what is happening in your operations.
No One is Closer Than Your Twin
A key to tight integration is having obvious and logical links between systems. eForms utilizes the concept of a Digital Twin for everything at your site. Using a Digital Twin approach, the eForms systems creates eForms Elements that represent equipment, building and rooms, processes, and even employees. So, when eForms gathers information from around your site, it has an understandable context.
Catch, Track, and Approve Plant Wide Alarm and Events
eForms can automate catching alarms and events from a DCS. It automatically fills in a form and can post it as a completed entry pending review, or as an In Progress entry that waits on user input to explain or investigate the alarm.
Open Platform Communications Unified Architecture
OPC / OPC UA integration allows eForms access to all the data and events collected by an OPC server. Working with open standards like these gives eForms the capacity to automate preventative maintenance tasks, replace paper logbooks, better track and manage plant-wide alarms and events, and so much more.