eForms Logbook - Digitally Track your Coldchain Assets! Create a Digital Twin of everything in the Factory....
Web-based Forms and Logbook
Automated Entries
eForms - Touchless data entry - Remote and Paperless - Fight the spread of COVID -19.
---
Remote Data Entry has never been more important.
Can't be there? No Problem:
Add Log Entries Remotely.

Verify Log Entries Remotely.
In the age of COVID-19, Paper logbook entries are difficult to manage.
Have instant access to your data.
New Analytics Feature!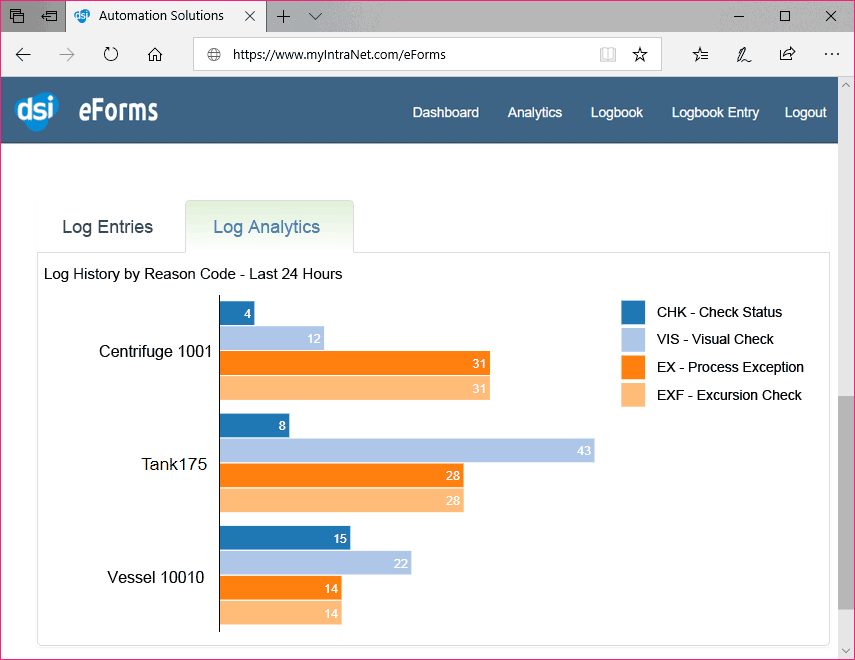 See what your plant is doing in real-time Coming Q4 2018